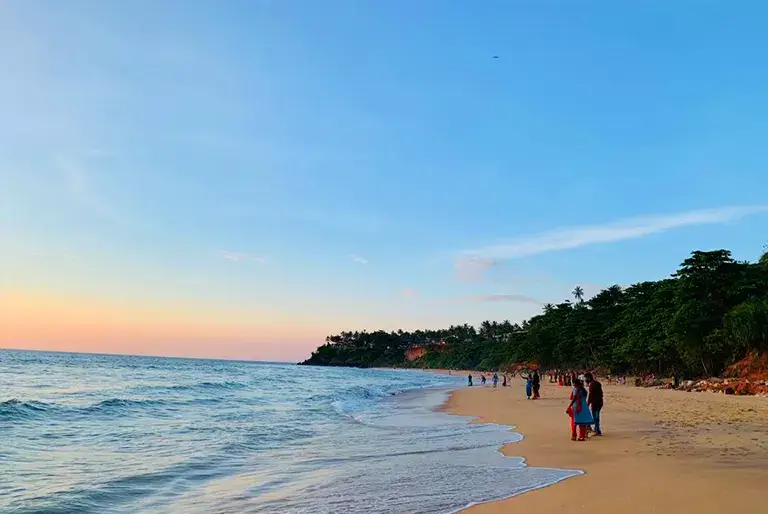 Tour packages in Varkala villa
If you're looking for a getaway that combines luxury and tranquility, then look no further than Varkala villa. Located in Kerala, India, this beach villa offers guests the opportunity to relax and unwind while being surrounded by breathtaking natural beauty.
Varkala villa is the perfect destination for those who want to take part in unique cultural experiences, explore some of the most beautiful sights around, and enjoy some of the best traditional food India has to offer. Whether you're looking for a romantic getaway or just want to escape from the hustle and bustle of everyday life, our tour packages are sure to provide unforgettable memories for everyone involved.
Varkala Sight Seeing
The best way to see Varkala is definitely from the water! There are plenty of boat tours that leave from the Varkala Beach promenade daily. You can choose from a leisurely sunset cruise or opt for something more adventurous like parasailing or water skiing.
If you're looking to explore the area on land, there are plenty of options for sightseeing as well. The Janardhanaswamy Temple is a must-see - it's one of the most important Hindu temples in Kerala and has beautiful architecture.
The temple is located on top of a hill, so be prepared for a bit of a hike.
The Varkala Cliff is another popular spot - it's a great place to watch the sunset and enjoy the view. There are also several Ayurvedic massage centers along the cliff, so you can relax and rejuvenate after a long day of sightseeing.
House Boat Trip
The Varkala villa is a beautiful and serene place located in the state of Kerala. It is a perfect place to take a break from your hectic city life and enjoy some quality time with your family and friends.
The houseboat trip in Varkala is one of the most popular tourist attractions in the area. It takes you through the backwaters of Kerala and provides you with an opportunity to see the beautiful scenery and wildlife up close.
The trip takes approximately 3 hours and you can choose to either take a stroll through the waters or go for an adventurous ride on the waves.
Elephant Ride
Looking for an exciting way to see Varkala? Why not try an elephant ride?
Elephant rides are available at several locations in Varkala and offer a unique and fun way to explore the city.
Elephant rides are a great activity for both kids and adults and offer a unique perspective on the city. You'll be able to see all of the sights of Varkala from atop your elephant and can even stop for photos along the way.
Elephant rides typically last around 30 minutes and cost between 500-1000 rupees depending on the location. So why not add an elephant ride to your list of things to do in Varkala?
Trivandrum Trip
Varkala is known for its healing mineral springs, sandy beaches, and lush vegetation. The town is situated on a cliff overlooking the Arabian Sea. Varkala is a popular tourist destination for both domestic and international travelers.
Many tour operators in Varkala offer various packages for travelers interested in exploring the town and its surrounding areas.
Trivandrum Trip from Varkala is one such package that provides an opportunity to visit the nearby city of Trivandrum.
The package includes transportation from Varkala to Trivandrum, accommodation in a comfortable hotel, and sightseeing tours of both cities.
This is an ideal option for those who want to experience the best of both worlds – the beach life of Varkala and the cultural attractions of Trivandrum.
Kanyakumari Trip
A trip to Kanyakumari from Varkala is a great way to see some of the best sights in southern India. The town of Varkala is located on the Arabian Sea, just a few hours' drive from Kanyakumari. The area is well known for its beautiful beaches, Hindu temples, and lush vegetation.
There are many tour operators in Varkala that offer day trips or longer excursions to Kanyakumari. A typical trip will include a visit to the Vivekananda Rock Memorial, the Gandhi Memorial, and the Kumari Amman Temple. You will also have the opportunity to take a boat ride out to sea to get a closer look at the Statue of Liberty and other monuments.
Most tour packages also include transportation and meals. Be sure to ask about what is included in your package before you book.