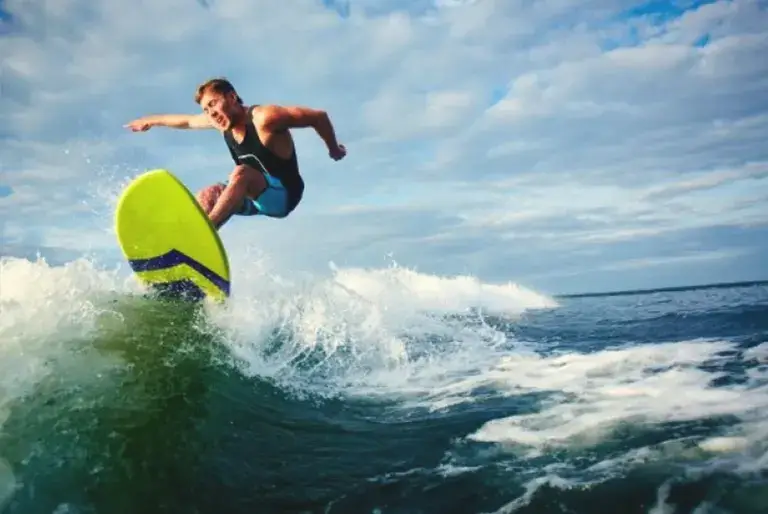 Surfing
Varkala is a stunningly beautiful beach town in India's southern state of Kerala. With its sandy beaches and serene backwaters, Varkala has become an increasingly popular destination for surfers from all over the world. Surfing in Varkala is an unforgettable experience, as it combines both challenging waves and stunning scenery. In this blog post, we'll explore why Varkala is such a great place to go surfing, what types of waves you can expect to find, tips for newcomers to the sport, and more!
learn to surf
Varkala is a town on the Malabar Coast in the Indian state of Kerala. It is known for its beaches, which are a popular tourist destination. The beach at Varkala is also a popular surfing destination. Varkala villa offer lessons for all levels of surfers. The waves here are typically small and gentle, making it a great place to learn to surf. The water is also very clean and clear, so you can always see what you're doing. If you're interested in learning to surf in Varkala, Varkala villa is the best option for you. With experienced instructors, it's easy to learn surfing.
No age limit to learn
Varkala is a great place to learn surfing, with a long stretch of sandy beach and plenty of waves to practice on. And there's no age limit to learning - Varkala villa caters to all levels, from beginners to advanced. If you're thinking of giving surfing a go while you're in Varkala, there are a few things you need to know. First up, the best time to surf here is between October and April when the waves are at their biggest. Outside of these months, the waves tend to be smaller and more manageable. When it comes to equipment, you can either rent or buy your own surfboard and wetsuit. If you're just starting out, we recommend renting as it's cheaper and easier than buying your own gear. You can find surf rental shops along the beachfront. As for lessons, Varkala villa offers group and private classes. Group lessons are great for budget-conscious travelers, while private lessons offer more one-on-one attention from your instructor. Whichever option you choose, make sure to book in advance as spaces fill up quickly during peak season.
So what are you waiting for? Grab your board and hit the waves!